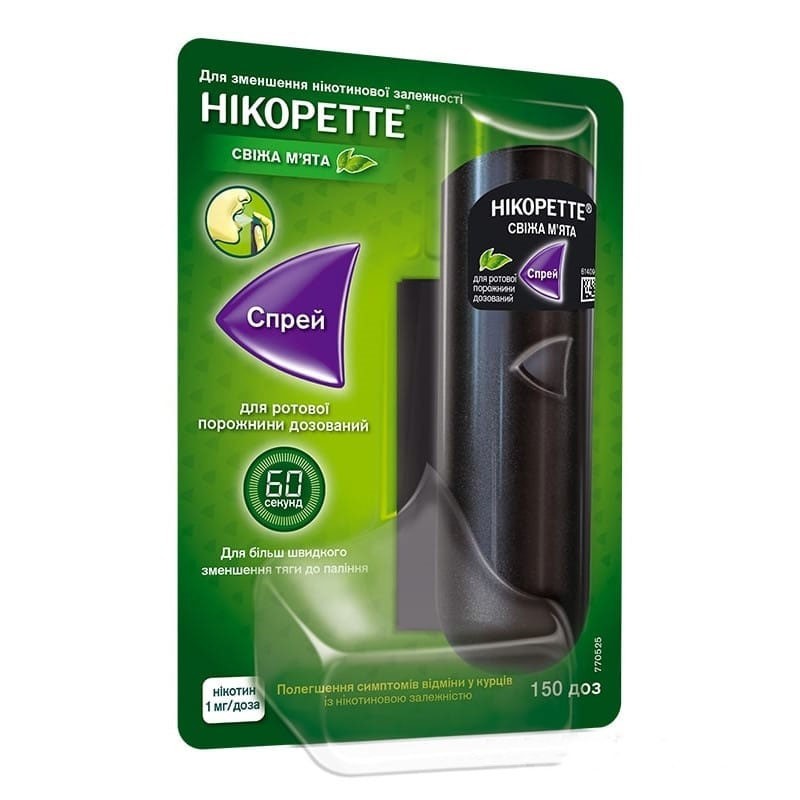  
Nicotine
Secure and encrypted payment processing

We ship to over 40 countries including the USA, UK, Europe, Australia and Japan

Guaranteed refund or reship if you haven't received your order
Reducing nicotine addiction in smokers by minimizing withdrawal symptoms in order to stop smoking.
Features
Reduces a burning desire to smoke in just 60 seconds
150 doses in one bottle
Active components
If it enters the mucous membrane of the oral cavity, the medical nicotine that is part of the drug is rapidly absorbed, which helps a person cope with the craving for smoking and protects against disruption.
Structure
1 ml of the drug contains the active substance nicotine - 13.6 mg.
Excipients:
propylene glycol - 150.0 mg
ethanol - 97.0 mg
trometamol - 40.5 mg
poloxamer - 40.0 mg
glycerol - 25.0 mg
sodium bicarbonate - 14.3 mg
levomenthol - 10.0 mg
mint flavor QL24245 - 4.0 mg
Flavor Cooler 2 SN046680 - 3.0 mg
sucralose - 1.5 mg
acesulfame potassium - 1.5 mg
hydrochloric acid 10% - a sufficient amount to pH 9
purified water - a sufficient amount up to 1 ml
Mode of application
The patient should completely stop smoking during treatment with Nicorette® Fresh Peppermint. Strong motivation to quit smoking is important.
Apply every time a craving for smoking appears, gradually reducing the dose.
The dose is individual and is determined by the amount of nicotine needed to reduce the symptoms of failure in a particular patient.
Contraindications
The drug is contraindicated for people who do not smoke, children under 12 years old, as well as children under the age of 18 years without a doctors prescription.
arrow_upward